SSI News
Don't miss the latest homeland security news from your source for information that matters.
Palestinians halt security cooperation with Israel after minister's death
By Ben Wedeman and Kareem Khadder, CNN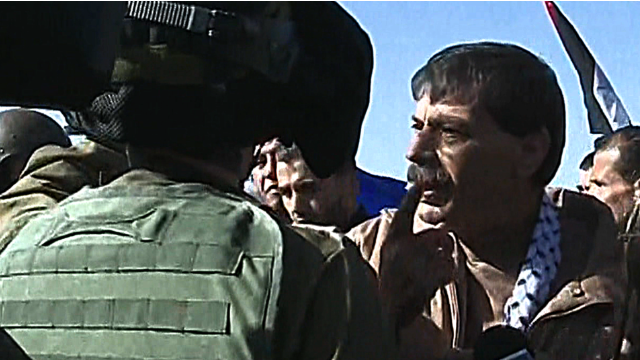 Jerusalem (CNN) -- A senior Palestinian Authority official died Wednesday after a confrontation with Israeli troops, prompting President Mahmoud Abbas to halt security coordination with Israel, according to Palestinian officials.
Ziyad Abu Ein died after clashes with Israeli soldiers midday Wednesday in the Palestinian village of Turmusaya, which is northeast of the West Bank city of Ramallah, longtime chief Palestinian negotiator Saeb Erakat said in a statement. Abu Ein -- a minister in Abbas' Fatah party and head of the Committee to Resist the Wall and Settlements -- was there participating in nonviolent demonstrations to mark international Human Rights Day, according to Erakat's statement.
There were varying reports of exactly how Abu Ein died, including what role -- if any -- Israeli authorities played in it.
Pictures from various news agencies depict an Israeli soldier with his hands to Abu Ein's neck, followed by another showing him on the ground. The official Palestinian news agency WAFA, meanwhile, reported that the Palestinian official lost consciousness after he inhaled tear gas and an Israeli soldier hit him in the chest.
Israelis attacked in Tel Aviv, West Bank IDF kills Palestinian in West Bank clash
"The Israeli soldiers called Abu Ein by name and seemed to be focused on him," witness Kamal Abu Safaka told CNN. "There was a lot of pushing, kicking and punching by the soldiers. ... When Abu Ein tried to intercede, they hit him on the chest with a rifle butt and grabbed him by the throat and pushed him back and then threw a large amount of tear gas and stun grenades."
READ MORE: http://www.cnn.com/2014/12/10/world/meast/palestinian-official-dies/index.html?hpt=wo_c1